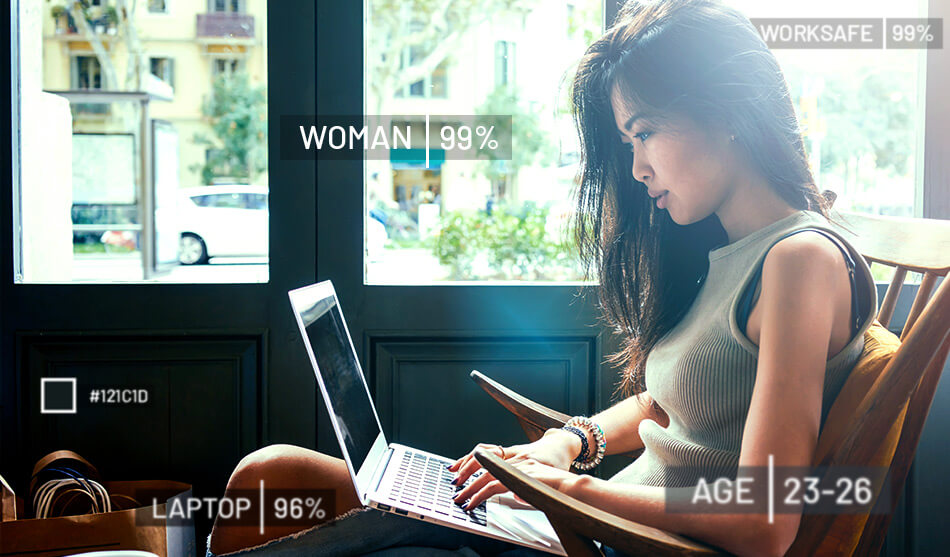 Image and video analysis made easy.
The most robust computer vision API on the market is also the easiest to use.
Get Started in Minutes
Visionati is the most powerful image/video analysis software available to the public.
Our advanced algorithms provide more thorough and accurate data than any other image recognition service on the market.
What analysis does Visionati run on your images/videos?
There's a whole world of information hidden in the images/videos that are uploaded to your platform.
Automatic Tagging
Identify objects and people in images/videos and effortlessly capture those insights as tags.
NSFW Filtering
Curate explicit content without having to wait for user-complaints.
Logo Detection
Monitor your brand and products as they appear in images/videos.
Facial Recognition
Spot people in the pixels, determine their age and gender, and diagnose their emotional state.
Color Analysis
Sort and search visuals by the hues in the color palette.
Optical Character Recognition
Notice, read and understand whatever text may be hiding in the visuals.